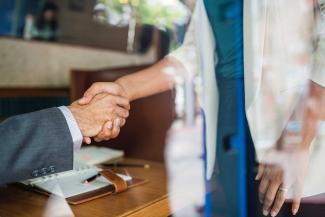 Biggest Misconceptions About Business Insurance
Business owners have a tremendous opportunity to generate significant rewards from a business in which they have invested heavily. However, as with any opportunity with the potential for great rewards, there are great risks, many of which have the potential to create a serious financial hardship on a business. Transferring those risks to an insurance company makes the most sense for business owners. However, because of the myriad risks business owners face, the world of business insurance can be somewhat confusing, which creates dangerous misconceptions about the type of coverages a business actually needs. Business owners need to understand their risk exposures and how the different types of coverage work to protect against them.
Misconceptions #1: My business is incorporated so I don't need liability coverage
While it is true that certain business structures, such as a C-Corp or Limited Liability Company (LLC) can protect the business owner's personal assets against liability claims, they do not insulate the business from liability claims. A personal injury suit against a small business could ruin it. Also, simply by separating the personal and business legal entities doesn't prevent someone from suing you personally for professional malpractice or other liabilities. Attorneys have become extremely adept at stripping away the corporate veil to find business owners personally liable in many cases.
At a minimum, business owners should have personal liability coverage in an amount equal to the value of their assets. A personal umbrella liability policy with $1 million of coverage cost just a few hundred dollars.
Misconception #2: I have general liability coverage so I am protected
General liability (GL) insurance does provide broad coverage for a number of risks. However, many policies are laden with exclusions, so it is critically important to know exactly what the policy does and doesn't cover. For instance, while GL coverage does cover the cost of bodily injury and property damage of others, it does not cover those risks when you or your employees are on the road. If you or an employee gets hurt or injures another person while driving a commercial vehicle, the GL policy will not cover it. That requires a separate commercial auto insurance policy.
Other risks typically not covered in full by GL policies include product liability, business interruption and cyber crime.  Product liability insurance is specific coverage for business that manufactures products, protecting them against lawsuits arising from injury or death caused by their products. Business interruption can occur at any time due to a natural or man-made event, costing the business days or weeks of lost revenue. Cyber-attacks are more likely to occur with small- to medium-sized business, resulting in significant IT costs and liability claims.
For full protection, a business should have separate product liability, business interruption coverage and cyber-liability coverage.
Misconception #3: Business insurance is too expensive
Undoubtedly, the premiums required for the range of business insurance coverages a business needs can add up. The reality is that not having the coverage can cost a business substantially more should any one risk exposure actually materialize. There are a number of ways a business can protect itself without becoming insurance poor. At a minimum, it can use a packaged solution, such as a business owner's policy, which can cover basic risks at reasonable cost. For broader and more thorough coverage, the business can work with an insurance broker who can save money by bundling several different policies.
Premium costs can also be controlled by selecting a higher deductible on some policies. In addition, by taking specific measures to mitigate risks through a risk management plan, businesses may be able to have their premiums reduced.
The biggest mistake business owners can make is underestimating the risk exposures lurking in and around their business, while overestimating the coverage they have to protect it. What many fail to realize is, as their business grows, their risk exposure changes. Business owners should review their business insurance coverage with a business insurance broker annually to ensure their coverage continues to meet their needs.
*This content is developed from sources believed to be providing accurate information. The information provided is not written or intended as tax or legal advice and may not be relied on for purposes of avoiding any Federal tax penalties. Individuals are encouraged to seek advice from their own tax or legal counsel. Individuals involved in the estate planning process should work with an estate planning team, including their own personal legal or tax counsel. Neither the information presented nor any opinion expressed constitutes a representation by us of a specific investment or the purchase or sale of any securities. Asset allocation and diversification do not ensure a profit or protect against loss in declining markets. This material was developed and produced by Advisor Websites to provide information on a topic that may be of interest. Copyright 2022 Advisor Websites.