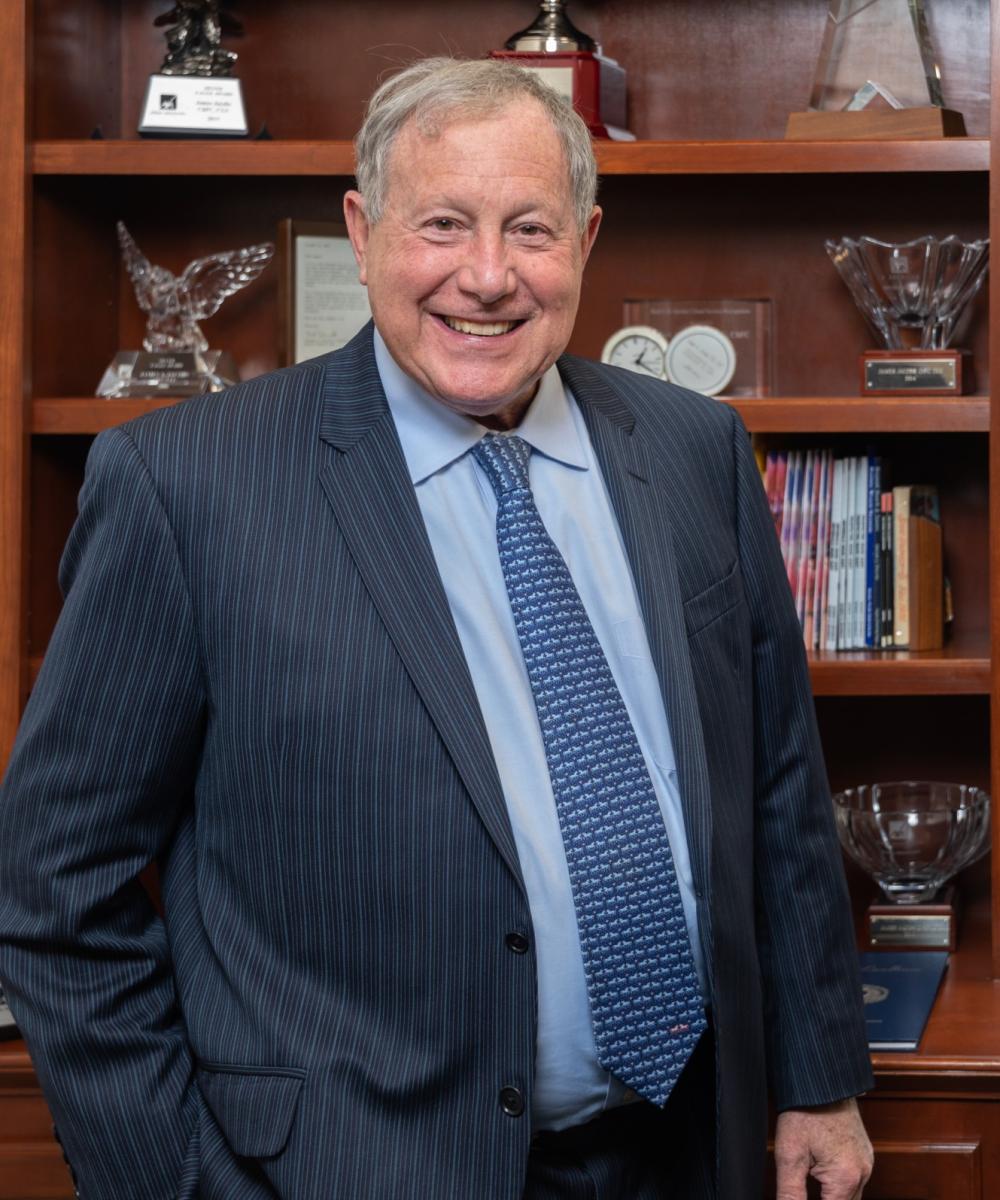 James A. "Jimmy" Jacobs

CLU® , ChFC®
Founder
804-768-0541
James A. "Jimmy" Jacobs ChFC, CLU began his career in the financial securities industry on January 1971 with Equitable Life, in Petersburg, VA.   
In 1990 he opened his own office, Jacobs Financial Group in Chesterfield, VA.  March 2018 he changed the company name to Milestone Financial Solutions, LLC and in September 2018 Jimmy made another transformation, after 47 years with AXA Advisors, changing his broker dealer to The Leaders Group, Inc. and TLG Advisors for future expansion and business continuity.
In 2003, Jimmy was named National Honor Agent by AXA Advisors, THE HIGHEST AWARD IN THE COMPANY. This is given annually by the AXA Old Guard based on career production and industry and community service. 
He has been extremely active in the industry: NAIFA member for 48 years, MDRT for 47 years, and American Society of Financial Professionals (ASFP) since 1976. He was also on the Life Foundation Board from 2007-2011.  He is currently a member of the Forum 400 and Life and Qualifying Member of Top of the Table division of MDRT.
Jimmy has spoken to numerous Life Underwriters groups throughout the United States and Canada, several National Equitable conferences, and has been a speaker at the prestigious Million Dollar Round Table seven times including main platform in 2003.  He was a main platform speaker at the Top of the Table annual meeting in 2006, and a main platform speaker at the MDRT Hour featured during the 2001 annual NAIFA Convention.  Jimmy has been published several times in Life Insurance Selling and Life Association News.  In October, 2001, he was featured in Newsweek as one of five national winners in the Real Life Stories competition sponsored by NAIFA and the Life Foundation.  Again in 2015 he was one of five national winners of the Life Foundation Real Life Stories competition and spoke at the NAIFA, 2015 annual convention.
Over the years, Jimmy has also been active in the community.  He served as chairman of the Petersburg High School 60's Mega Reunion Committee – a reunion of the 60's decade held in September, 2000.  Over 750 people attended this event.  He is also past co-chairman of Corporate Funding for the Appomattox Regional Governor's School in Petersburg, a school for gifted students in technology and the arts.  In 2003, he served as chairman of the Southside Virginia United Way campaign. From 2006-2009, he served on the board of the Hospitality House in Richmond, VA. He chaired a second PHS Mega Reunion in September, 2007.  Over 500 classmates and guests attended that 3-day event.  And a third PHS Mega Reunion was held at Kingsmill Resort in Williamsburg, VA, September 2015. 340 classmates and guests attended the 4 day–3 night event. He currently is a member of the new Chesterfield Arts Foundation Board and the Arts Center which is scheduled to begin construction in early 2019.   
Jimmy and his wife, Isabel have two married children and three grandchildren.